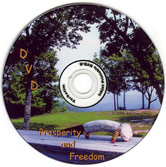 Testimonials
Hi Raymon,
Thank you for the help and teaching you have conveyed upon me these many years. My business is good in a really rough market. I will get to stand up at our yearly Real Estate Meeting and get my picture taken with the top agents in the area. One has to have been involved in at least 2,000,000 in sales. I will probably by the end of the year be around 3,000,000. I talked to an agent this week that has not had a closing in 4 months. Many are hurting and thinking about get out. The market is down over 20% all over the area. I had four closings in Oct. and will have 3 or 4 in Nov.
Hope things are going well. Let me know if there is anything I can do for you. Thanks again for your thoughts and actions for me and my family. Look forward to talking with you soon.
Peace be with you my friend, Jerry
Jerry Bruce
The RE/MAX Agent
Realtor, e-PRO, ABR
Jerry@JerryBruce.com
www.JerryBruce.com
(423)360-7473
RE/MAX Results
1250 Volunteer Pkwy, Ste 3
Bristol, Tennessee 37620
(423)793-1130
Raymon: First, I want to say THANK YOU!!! After I read the letter from your friend, it got me thinking. I had taken Silva and all the different classes, before I took your class in 2006. Everything went well for a while, but nothing ever lasted. After I took your class, everything seemed to change! Working and LEARNING from you, took me from a person who was always struggling financially, personally, emotionally, and professionally. I was always in a state of depression, fear or extreme anxiety, being unable to make rational decisions or afraid to make a decision. I feel from the bottom of my core, that your teaching and help, has changed and SAVED my life!! I have moved from quiet desperation to being able to change my thinking. I still have ton's of work to do, but because of you, like last month, when I got almost panicky, about the Real Estate market, I started thinking everything is energy and I need to start with myself right Now!!! I would echo what your friend said. Last year I made more money than I have in my entire life! Uncle Sam seemed to take more than I had planned, but I have a nicer car, my house looks better. I made some decisions on debt that I should of made years ago, I got out of a vocation, that brought me nothing but stress, which I am so thankful now, that I did. I could not of done all this without your help, guidance and wisdom! I am THANKFUL every day I have you as a Friend!! Thanks, Raymon. John

Hey Raymon----- It is amazing since I took your class in Carolina—I took your class because I knew you loved mountains and I find mountain people to be the best. I also wanted to know how to dowse on my farm. What I left with has been very helpful. I have learned how to dowse well and can really influence the energies that control my life. It has become very simple to ask the questions and get the correct answers. I have also been able to help many friends. My business has boomed since I took your class and the love and respect in my family have never been better—again--- it is amazing when you can change energy to do positive things. Thank you for your time. I just wanted to stay in touch. Jeff C
Hi Raymon,
I attended your class in Fl, since then my life and my family's lives have changed :It was two weeks later that we got a letter from the insurance company admitting my husband's disability and asking if he is interested in settlement!! after 18 years ............ now I am in control , I use dowsing techniques and it's really working ,he is better every day.Also the energy in our house has changed so is my work's, every time I feel the change of energy I just get my pendulum or my bobber ,you can not or you can, imagine how I get along with my coworkers ,and also I get more clients. If I miss something I just watch your DVDs and write down the project ,it does work.
Thank you Raymon and wish you health and prosperity.

Dear Raymon,
I thoroughly enjoyed the workshop last weekend and have already been incorporating some of your techniques. Here is a testimonial, which you are free to use.
When I contacted Raymon last December, I was pretty desperate. For the previous five years and seven months, I had been stalked non-stop by a crazy woman. Needless to say, I had tried everything in my power to resolve the situation - from contacting the police and detectives to hiring psychics. I even took the drastic measure of moving 3,000 miles to get away from this person - all to no avail.
On Dec. 18, I explained the situation to Raymon and he said he would see what he could do. Literally, the next day - poof! She was gone! No more harassing phone calls, no more strange people following me taking my picture, no more sightings of her - nothing.
What is especially remarkable - is not only were the results of Raymon's work instantaneous - I never spoke to Raymon by phone. All communication was by email. In addition, I gave him no specific details about the case such as the person's name or location. Raymon is an absolute miracle worker! There is no doubt in my mind that Raymon's work is 100% responsible for freeing my from this stalker. Thank you for giving me back my life.
Love and blessings,D---- from New York